When you were in school did you learn in 1492 Columbus sailed the ocean blue?  That's what I recall from history class.  Christopher Columbus has been widely celebrated and honored in the US, and even has his own holiday.  However, many historical facts have emerged over the years, that have caused controversies with honoring Columbus.  Today I chat with author Andy Rowen, author of the historical fiction, Encounters Unforeseen: 1492 Retold, which dramatizes the history of Columbus's epic voyage and first encounters with Native Americans from a bicultural perspective.
Andy personally visited nearly all of the Caribbean, European, and Atlantic locations mentioned in the book where the Taíno people lived. He loved exploring this time in history, especially learning about the stark social differences between Taínos and Europeans, including their religions, slavery, and notions of private property.  I was surprised in my research and discussion with Andy about the truths and myths of Columbus' journeys and am always amazed at how much I learn through these conversations.
Please share this podcast with others.  I have been enjoying these conversations, and hope you have to.  I'm also looking for others to join my team – so if you are interested in podcast production please let me know.  I am also looking for support to keep this podcast going!  You can log on to Patreon and become a patron of the show for as little as $1 per month.
Discussed in this episode
Dan Carlin Hardcore History Podcast
Laurence Bergreen, Magellan Book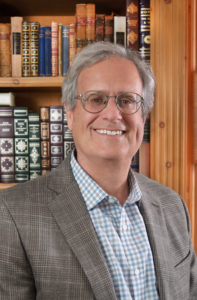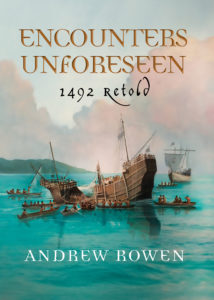 Podcast: Play in new window | Download | Embed
Subscribe: Apple Podcasts | Android | Google Play | Stitcher | RSS